My main investment focus is on private companies in New Zealand, in 2014 through Punakaiki Fund and previous to that directly.
However in the past I've occasionally tracked the performance of my US share portfolio, so let's see how it did in 2014. The amounts are relatively small.
Last year I have very little activity, continuing to hold Berkshire Hathaway (up 72% since investment) since 2008, doubling the amount of Apple shares held (2013 investment up 90%, 2014 up 47%)  and placing tiny bets (puts) on Facebook and Intuit share prices falling (both have lost most of their value, but they are a hedge on the market and sector).
Overall the portfolio was up 29.3% in 2014, easily beating the S&P500 benchmark of 11.39%. I am not able to easily look at prior year performance.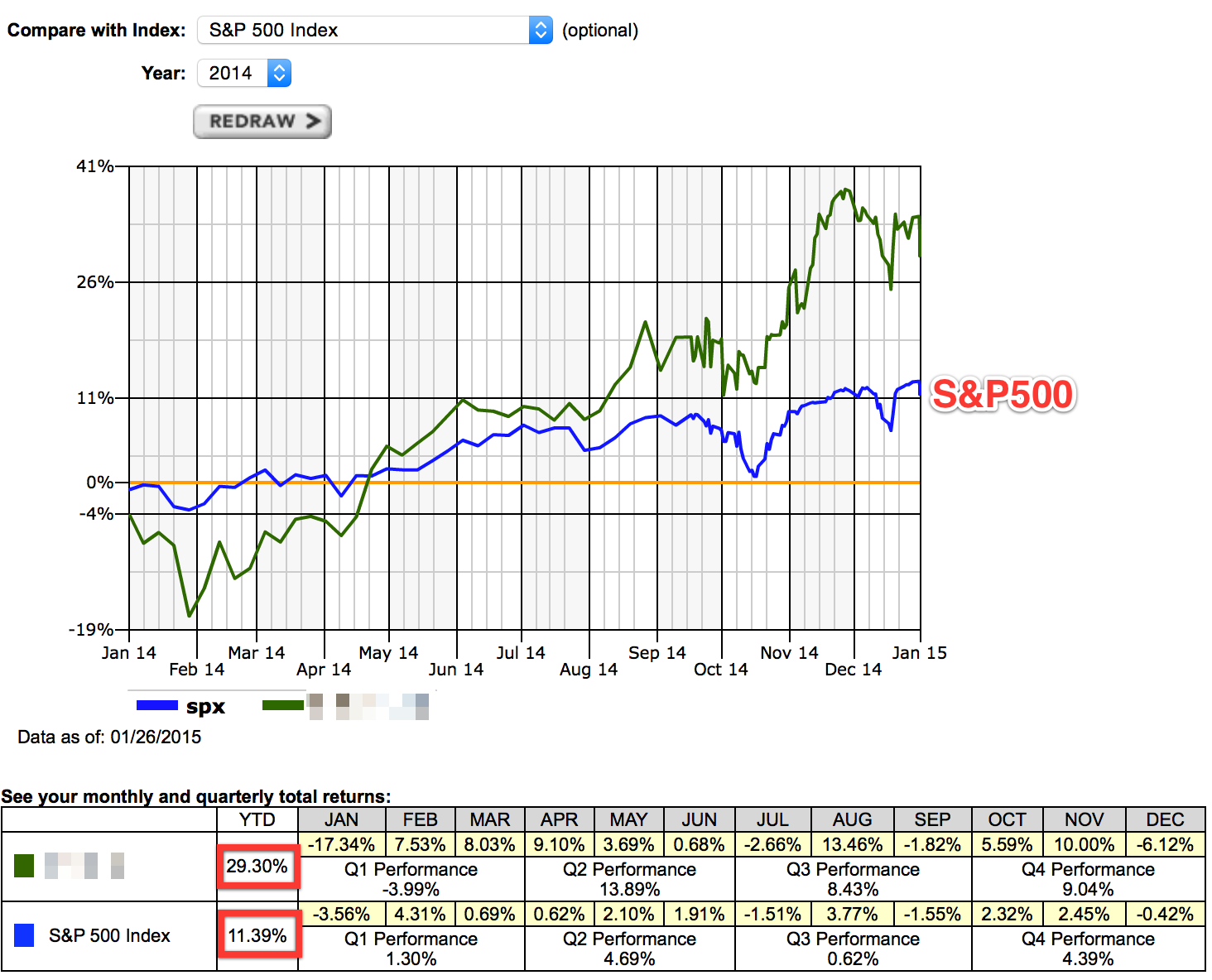 I also invested in Diligent and Xero shares in NZ, gaining marginally on the first and losing a bunch on the second – s0 far.